Hunt Gallery: Friday, 24 January 2020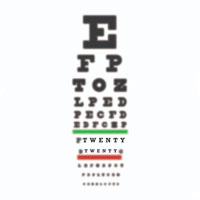 20/20
at Hunt Gallery
Opening Public Reception Friday, January 24, 2020, 6-8 pm
The exhibition runs through, Feb. 28, 2020
The exhibition 20/20, curated by Kasper Lorene Woldtvedt, Project Manager for Barrett Barrera Projects, focuses on the infinitive "to see" as a constructed noun rather than a verb…and vision as an art subject as well as an object.
The works contained within the 20/20 exhibition consider the convergences of the activity and psychology of looking at art as well as the art of seeing. The exhibition includes a diverse body of work that includes film, objects, and works by more than 20 artists. Artists include Miami-based sculptor and set designer Brookhart Jonquil, South Korean designer Aggie Nam/Godsomware, and Los Angeles-based new media artist Rollin Leonard.
Brookhart Jonquil will present a lecture about his work on Friday, January 24th from Noon – 1 pm in Sverdrup 123 on Webster's campus.
Hours: 10 am-5 pm Tuesday – Saturday.
Webster University – Visual Arts Studio
St. Louis, Missouri, 63119